PADI Rescue Diver Course & EFR
The PADI Rescue Diver Course is an intense but rewarding training that will challenge you to assess emergency situations, think critically, and act effectively.
The PADI Rescue Diver Course puts you in simulated in-water rescue scenarios and teaches you how to respond effectively. It is a serious training that will leave you well-prepared to handle a variety of diving emergencies. The course takes two days, but you will need an extra day for Emergency First Response (EFR) training for CPR and basic first aid (unless you have already completed CPR training within the last 24 months). Complete EFR training in the classroom, and rescue training spread over two days at the local islands of Ao Nang, Krabi. Commonly divers choose to complete the PADI Rescue Diver Course especially if they are considering becoming PADI Divemasters in the future.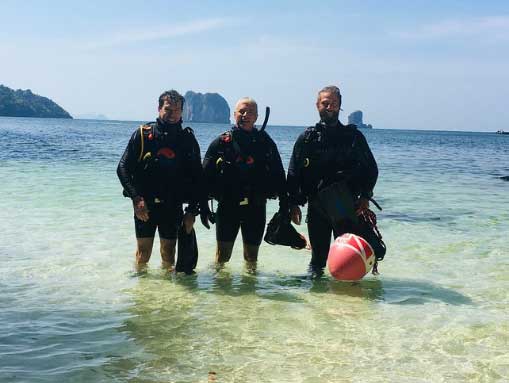 PADI Rescue Diver Course – Key Points
Duration: 1 day for EFR, 2 days for Rescue
No. of Dives: 4-6 dives over 2 dive trips
Student/Instructor Ratio: Max 2:1
Minimum Age: 12 years old
Prerequisite Cert Level: Advanced Diver
Price: 4,900 THB for EFR, 12,900 THB for Rescue
Includes: Insurance, all equipment, PADI materials, hotel transfer from Ao Nang area, on-board food service (lunch, fresh fruit, water, electrolytes, soft drinks, coffee, tea)
Sample Schedule – PADI Rescue Diver Course
Note that times are approximate and exact itinerary will vary based on the day's program.
Day 1 (EFR training, if no CPR training in previous 24 months):
8:00am – Hotel pickup and transfer to Sea Gypsy Divers office
8:30am – Theory review – CPR and basic first aid
12:30pm – Lunch
1:30pm – CPR and basic first aid scenario practice
3:00pm – Transfer back to hotel
Day 2 (first day of Rescue Course):
7:15am – Hotel pickup and transfer to dive boat
8:00am – Boat departure to Ao Nang Local Islands
9:00am – Jump for dive 1. Dive time up to 1 hour
11:15am – Jump for dive 2
12:30pm – Lunch on the boat
2:00pm – Jump for dive 3
4:00pm – Arrive to Ao Nang and transfer back to hotel
Day 3 (second day of Rescue Course):
7:15am

– Hotel pickup and transfer to dive boat

8:00am – Boat departure to Ao Nang Local Islands
9:00am – Jump for dive 1. Dive time up to 1 hour
11:15am – Jump for dive 2
12:30pm – Lunch on the boat
2:00pm – Jump for dive 3
4:00pm – Arrive to Ao Nang and transfer back to hotel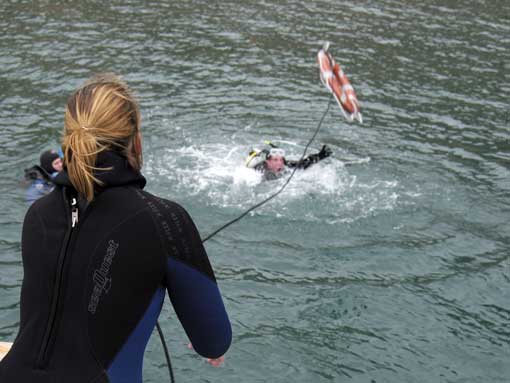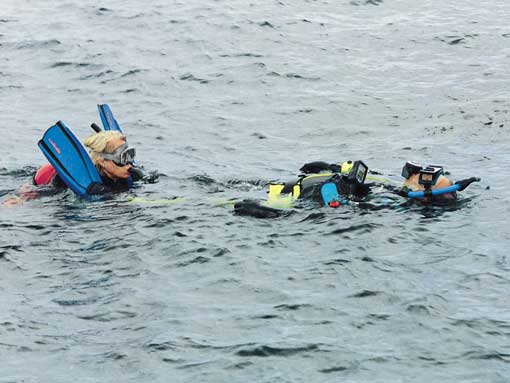 Rescue Diver Course Booking Inquiry
Rescue Diver Course Booking Inquiry