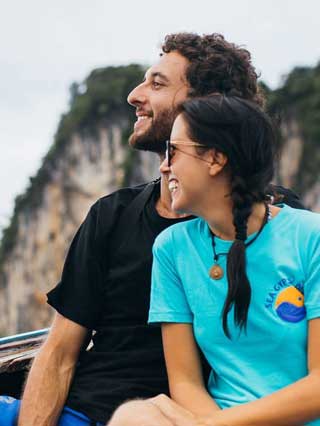 Joel & Meggy
Co-Founders
Joel is a PADI Staff Instructor and Meggy is a PADI Open Water Scuba Instructor. Together they opened Sea Gypsy Divers in 2017, based on their mutual passion for the ocean and teaching diving. You can find Joel most days in the shop managing day-to-day operations, while Meggy is hard at work behind the scenes managing social media, branding, and two young kids. They escape to dive together whenever possible.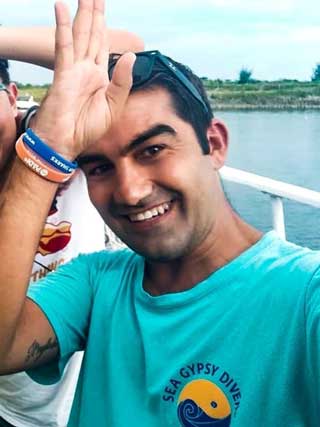 Luca
Instructor
Luca has been a PADI dive professional for over 20 years (and on a related note, he looks way younger than he actually is). He worked extensively leading dive trips in the Red Sea before deciding to become a PADI Open Water Scuba Instructor in Krabi. Rarely seen without a smile above water and under, Luca earned a PADI Elite Instructor award in 2019.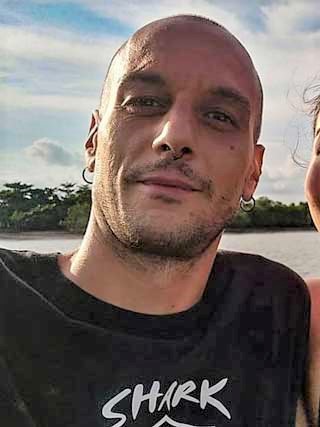 Andrea
Instructor
Andrea did his Divemaster Training with Sea Gypsy Divers in 2018 and has been a part of the team ever since. After a season working as Divemaster, he became a PADI Open Water Scuba Instructor. His relaxed style is medically proven to calm all people, and, as an added bonus, he'll teach you all the Italian hand signals in addition to diving ones.