PADI Instructor Development Course (IDC)
Teach Diving and Make a Difference
We offer the PADI IDC Course conducted by PADI Course Director Rod Bateman and held at PADI 5-star IDC Center Kon-Tiki Krabi.
Think about introducing first-time divers to the underwater world. You could help them get over their fears, learn to dive, and have the experience of a lifetime. Now, think about working with more experienced divers, who want to perfect certain skills or continue their dive education through higher level training courses. Do these things sound fulfilling to you? If so, you probably have a passion for teaching as well as diving – and PADI Open Water Scuba Instructor might be the perfect job for you.
As a PADI OWSI, you will be qualified to teach at all levels from Discover Scuba Diving to Divemaster. Imagine having a job that can support you while traveling through any number of incredible places around the world. In our area of Ao Nang, Krabi, you can find some dive instructors who have settled down to live here permanently. Some others use seasonality to their advantage, splitting time between Krabi and other dive destinations like the Red Sea. As a PADI OWSI, you will have opportunities in any number of locations around the world. Most importantly, you get to live the dream of getting paid to scuba dive. There are endless benefits to doing a job you love, so why not give yourself the chance to experience it firsthand?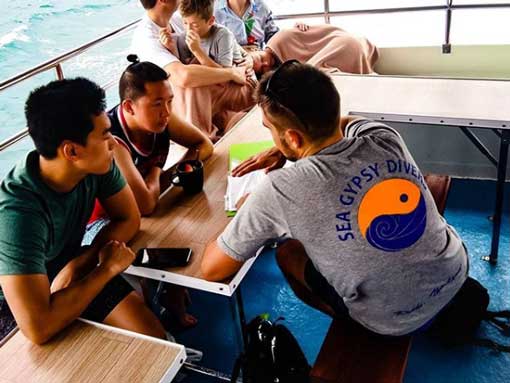 PADI Instructor Development Course – Key Points
Duration: 2 weeks
Minimum Age: 18 years old
Prerequisites:

Cert Level: Divemaster
CPR & First Aid Training: completed within 24 months
No. of Dives: minimum 60 logged dives to begin (upon completion of Instructor Exam, minimum 100 logged dives)
Medical Check: completed by doctor within 12 months

Price: Please Contact Us for price and schedule
PADI Course Director – Rod Bateman
We are very lucky to have PADI Course Director Rod Bateman to teach the IDC here in Krabi. Rod has been diving for almost 50 years! With a wealth of experience to fall back on, he has successfully taught over 1,000 people to be PADI Instructors. On top of that, every single one of his IDC candidates has gone on to pass the Instructor Exam. Having the right Course Director is probably the single most important factor to ensure your success during the IDC. With Rod, you will be in good hands.
Rod Bateman – Information and Qualifications:
Certified over 1,000 Instructors with a remarkable 100% pass rate on the PADI Instructor Exam
Diving experience summary:

Started diving in 1973 and logged over 7,000 dives in his lifetime
Became PADI Instructor in 1998 and PADI Course Director in 2006
Worked for over 26 years as Instructor, Guide, Salesman, Compressor Operator, Equipment Service Technician
Achieved full Cave Diver Certification through NSS-CDS and NACD

Taught IDC courses in Thailand, Egypt, USA, Europe, etc.
Received Equipment Technician Certification through Apeks, Aqualung, Scubapro, Oceanic, Coltri, Cressi, and Microvent
Qualified as an RYA Level 2 Powerboat Instructor, with RYA International Certificate of Competence and Commercial Boatmaster's License for up to 350 passengers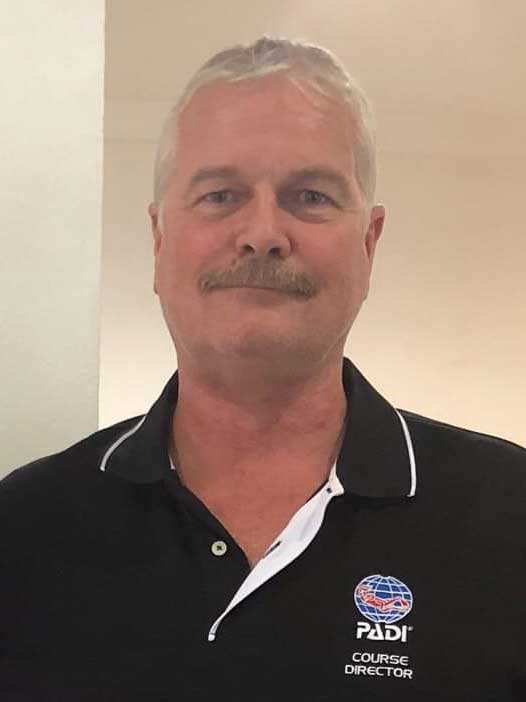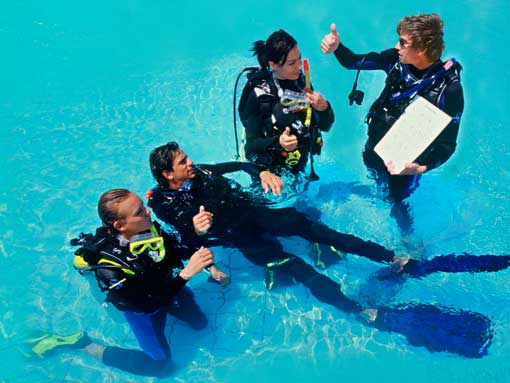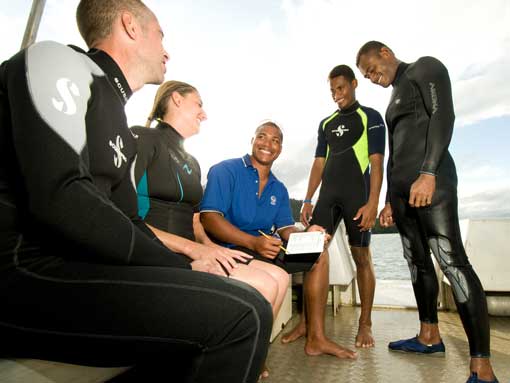 Course Structure – PADI IDC
In order to become a PADI Instructor, you must complete a two week training called the Instructor Development Course (IDC). Upon completion of the IDC, you will complete the PADI Instructor Exam (IE) over a period of two days.
Components of the IE:
Written exams regarding dive theory and PADI General Standards
One academic presentation on an assigned topic
One confined water skills presentation and evaluation
Five demonstrations of confined water skills
Demonstration of Rescue Exercise 7 (unresponsive diver at surface)
Two Open Water skills presentations and evaluations
The main purpose of the two-week IDC is to prepare you with adequate practice in each of these areas. It will ensure that you not only pass the IE, but also go on to become an excellent Instructor. You will get extensive practice with skills demonstrations and academic presentations. Your Course Director and Staff Instructor will also relate their experiences as working dive instructors, to help you prepare in similar situations. 
Materials and Equipment – PADI IDC
As part of the IDC, you must have the latest PADI IDC Crew Pak. This includes every resource you will need to reference and use as a working PADI Instructor, such as the PADI Guide to Teach, reference slates for course standards, and course Quiz and Exam booklets. We will order you the PADI IDC Crew Pak before you arrive.
You will need to own a complete set of scuba diving gear to use during the IDC and IE. It is important that you are familiar with and comfortable using your equipment. Don't buy a new kit right before the IDC starts! At a minimum, you will need the following equipment:
Mask, snorkel, and fins
BCD
Regulator with alternate air source and pressure gauge
Dive computer
Wetsuit or rash-guard
Underwater compass
Dive knife
Surface marker buoy (SMB)
If needed, we can order you any of these items from our local suppliers with a discount on retail price.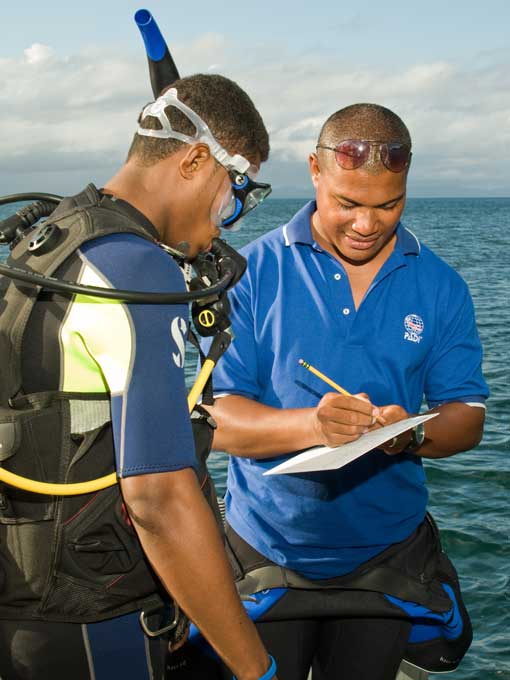 Instructor Course Booking Inquiry
Instructor Course Booking Inquiry