PADI Peak Performance Buoyancy Specialty Course
Perfect the Most Important Skill in Diving
Good buoyancy control is the most essential skill for any diver. Learn techniques to perfect your buoyancy control with the PADI Peak Performance Buoyancy Specialty Course.
There are endless benefits available to divers who have good control of their buoyancy. Better air consumption, less effort expended, heightened awareness, closer proximity to marine life, and better photo opportunities – that's just naming a few. Most importantly, you will be a safer diver who is inherently more considerate of fellow divers and less prone to damaging the underwater environment. It is impossible to understate the importance of having good control of your buoyancy, and impossible to consider anyone a good diver without it. But, as most new divers quickly find out, it's not an easy skill to perfect. For most, it does not come naturally. However, when the techniques are taught and practiced in the right way, good buoyancy control is possible for anyone to achieve. Take the PADI Peak Performance Buoyancy Specialty Course to learn how to better control your buoyancy in just one day. You will be applying the techniques you learn to every single one of your future dives.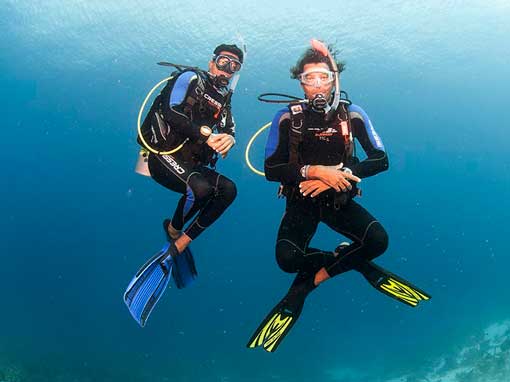 PADI Peak Performance Buoyancy Specialty Course – Key Points
Duration: 1 day
No. of Dives: 2
Student/Instructor Ratio: Max 4:1
Minimum Age: 10 years old
Prerequisite Cert Level: Open Water Diver
Price: 7,400 THB (plus National Park fee of 600 THB)
Includes: Insurance, all equipment, PADI materials, hotel transfer from Ao Nang area, on-board food service (lunch, fresh fruit, water, electrolytes, soft drinks, coffee, tea)
Sample Schedule – PADI Peak Performance Buoyancy Specialty Course
Note that times are approximate and exact itinerary will vary based on the day's program.
7:15am – Hotel pickup and transfer to big dive boat
8:00am – Boat departure to Koh Phi Phi
8:30am – Buoyancy theory review
10:30am – Jump for dive 1
11:45am – Lunch on the boat
12:45pm – Jump for dive 2
2:00pm – Begin return trip to Ao Nang
4:30pm – Arrive to Ao Nang and transfer back to hotel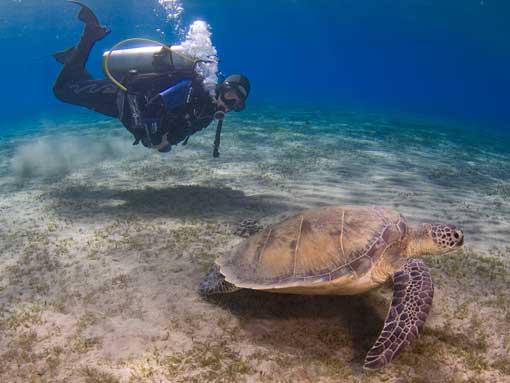 PPB Course Booking Inquiry
PPB Course Booking Inquiry