PADI Deep Diver Specialty Course
Reach the Limit of Recreational Diving
As a PADI Deep Diver, you will be certified to dive to 40 meters maximum depth – the deepest qualification in recreational diving.
The beauty of diving lies in having the ability to explore places that few people have ever seen. In fact, the ocean's depths are probably the last frontier of human exploration on our planet. Of course, there are limits to how far we can push those boundaries as recreational divers. When you take the PADI Deep Diver Specialty Course, you will learn how to safely reach 40 meters depth, which is the established maximum limit for all recreational dive training programs. However, deeper diving presents increased risk factors that divers must take into consideration, such as limited no-stop time, increased rate of air consumption, and likelihood of narcosis. Therefore, a proper deep dive training is essential. Over the course of two days and four dives, we will teach you the safe, proper way to explore the most extreme depth attainable in recreational diving.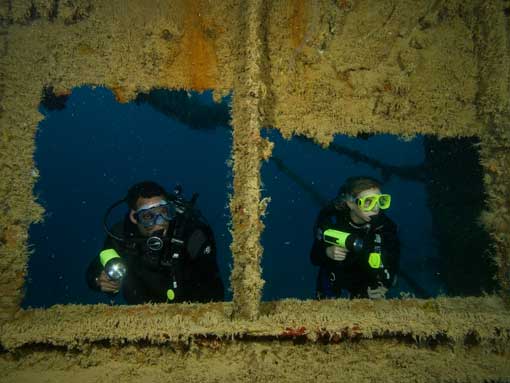 PADI Deep Diver Specialty Course – Key Points
Duration: 2 days
No. of Dives: 4
Max Depth: 40 meters
Student/Instructor Ratio: Max 4:1
Minimum Age: 15 years old
Prerequisite Cert Level: Advanced Open Water Diver
Price: 12,400 THB (plus National Park fee of 800 THB)
Includes: Insurance, all equipment, PADI materials, hotel transfer from Ao Nang area, on-board food service (lunch, fresh fruit, water, electrolytes, soft drinks, coffee, tea)
Sample Schedule – PADI Deep Diver Specialty Course
Note that times are approximate and exact itinerary will vary based on the day's program.
Day 1:
7:15am – Hotel pickup and transfer to big dive boat
8:00am – Boat departure to Koh Phi Phi
8:30am – Deep dive theory review
10:30am – Jump for dive 1
11:45am – Lunch on the boat
12:45pm – Jump for dive 2
2:00pm – Begin return trip to Ao Nang
4:30pm – Arrive to Ao Nang and transfer back to hotel
Day 2:
7:15am – Hotel pickup and transfer to big dive boat
8:00am – Boat departure to Koh Phi Phi
8:30am – Deep dive theory review
10:30am – Jump for dive 1
11:45am – Lunch on the boat
12:45pm – Jump for dive 2
2:00pm – Begin return trip to Ao Nang
4:30pm – Arrive to Ao Nang and transfer back to hotel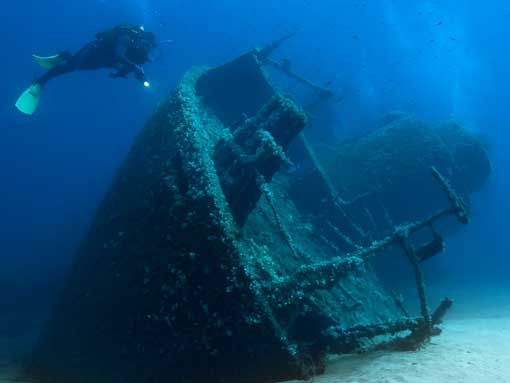 Deep Diver Course Booking Inquiry
Deep Diver Course Booking Inquiry