Diving in Krabi
Whether you are an experienced scuba diver or trying diving for the first time, discover the beauty of diving in Krabi and diving in Ao Nang.
Dive Trips
Learn to Dive
We are a boutique, family-owned and operated PADI Dive Center ideally set up for diving in Krabi, with focus on high quality and personal service.
Located in Ao Nang, Krabi province, with our office easily accessible in the heart of Ao Nang, Sea Gypsy Divers offers all PADI scuba diving courses, fun diving, and snorkeling packages. We strive to offer the highest standard of personal service, from the moment you contact us through the time you come diving in Krabi.
We keep group sizes small for all PADI diving courses and fun diving trips, and never choose convenience over quality.
We do not want to be just another scuba dive factory. Small groups make it much easier to learn, so you can get the most benefit from the courses we teach. For certified divers, we will group you together with other divers of similar experience level. That is true even if it requires making smaller groups than our maximum of four divers for one guide. We also have a small, tight-knit team of PADI Instructors and Divemasters who will really make you feel like part of the family. Dive in Krabi with us and experience the difference for yourself.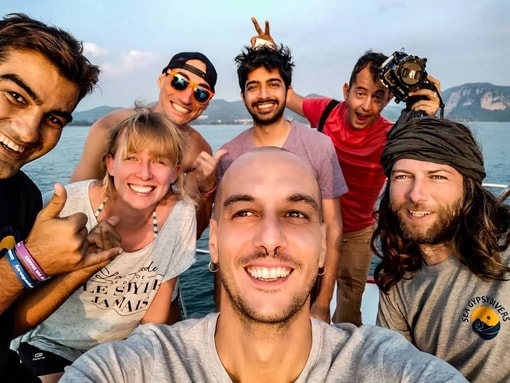 Small PADI Dive Shop, Big Focus on Quality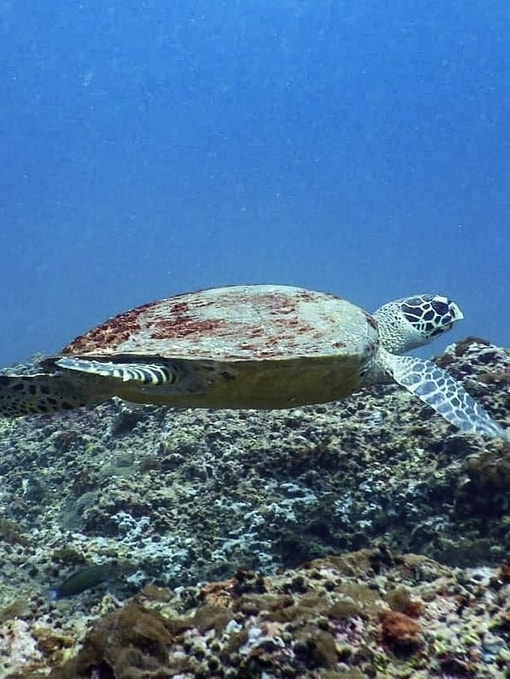 We take daily dive trips to the best dive sites in Krabi, Ao Nang, and Koh Phi Phi.
Our PADI professional guides know where to find the interesting life here, with many years of experience diving in Krabi. It is possible to see spot blacktip sharks, leopard sharks, sea turtles, massive schools of fusiliers, colorful hard and soft corals, a range of macro life, and much more. There are great sites to dive in Krabi for all experience levels.
We have access to some of the most beautiful reefs in Thailand, especially the famous Krabi islands of Koh Phi Phi and the surrounding area. Ao Nang also offers closer sites in a small cluster of islands off the mainland coast. The variety of dive sites here makes diving in Krabi an ideal choice for your diving holiday.
Never put on scuba gear before? Or are you already certified and looking to further your training? Let us help you discover the peace and joy of the underwater world, no matter your level of confidence or previous experience.
The most important quality we can have as PADI scuba diving Instructors is patience. If you are nervous to try diving, that's totally normal! We promise to deliver all of our courses with maximum patience to ensure you will be as comfortable as possible.
If you had a bad experience in the past learning diving, it is likely because you did not get the patience required to let you feel comfortable. Don't let that stop you from trying again! We use a patient approach philosophy for teaching PADI courses, to help you get over the anxiety that can be quite normal to have.
PADI Scuba Diving Courses
Whether you are trying scuba diving for the first time or you want to continue your education with a PADI Dive Course, we will teach you in a patient, safe, and fun way.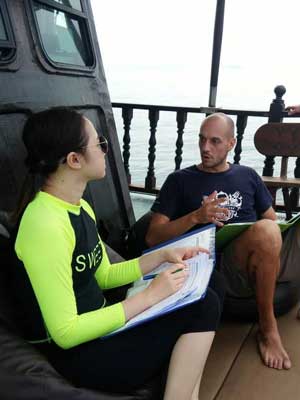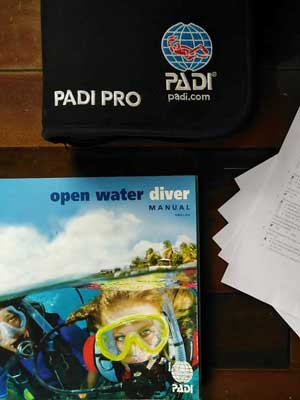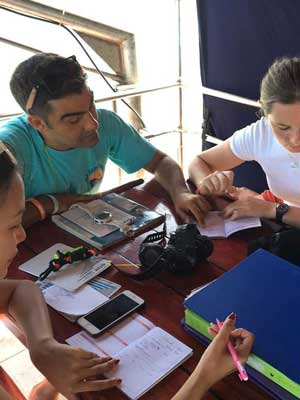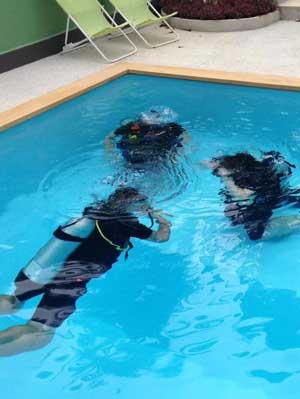 Get your PADI Freediver Certification in just two days. Check our fixed schedule of courses to reserve your spot now.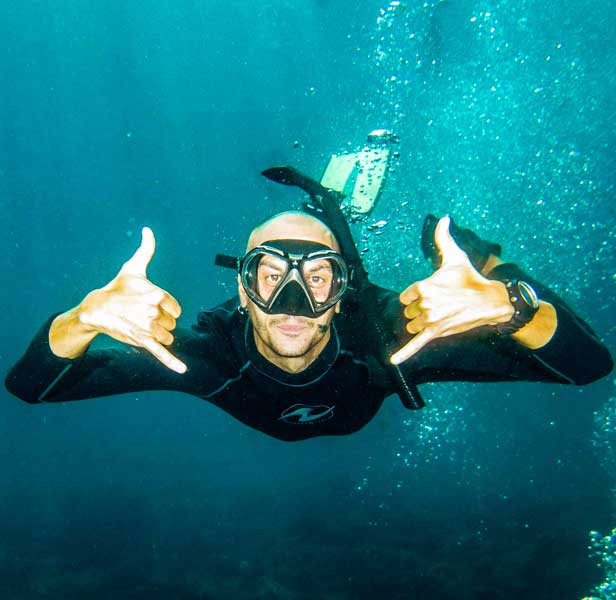 We made a day trip with the Sea Gypsy Divers to Kho Phi Phi. Meggy did everything to realise the trip with our own tight time schedule and the irregular schedules of the diving boats in Covid-times. The evening before we got in touch in the HQ and tried the equipment to find suitable sizes. On the diving-day the pick up in the morning and the travel by boat to the site were well organised. Both of us were beginners and had not much experience yet. Our guide Gianluca did a great job briefing us und keeping an eye on during the dives. He knew all the little spots and cracks were the little fishes, sea horses or lobsters hid. Koh Phi Phi is a wonderful place to dive. We saw lots of corals, big swarms of fishes, muray, pufferfishes as well as a swimming octopus changing its colour. My buddy and Luca even saw some sharks! I was a little too far behind sadly. All in all I can fully recommend the Sea Gypsys!

Imperator Zwiebel


February 11, 2022
10/10 experience with Sea Gypsy Divers. They are a humble and sincere family owned dive shop that cares more about your safety and experience than anything else. I went here to complete my 4 open water dives and Luca made all of my underwater dreams come true! I felt safe and supported and most of all.. i had FUN and saw so many things. I came in nervous and scared but came out with so many memories and lasting friendships. I would recommend Sea Gypsy to everyone!! HI LUCA!! 🙂

Kim Dinh


April 4, 2022
I had six amazingly fun dives, one with Luca and five with Andrea. I was picked up from the hotel. During the time there was no rush in any way! The instructors was calm, professional, and had excellent briefings and made everything best way possible. There was also lots of fun and laughter. Big thanks to all of you all and especially Andrea for giving me the best diving experience ever! I really enjoyed diving with you! I can highly recommend Sea Gypsy Divers! See you all soon again!

Monica Nyberg


January 1, 2020
Shark Conservation Worldwide
As an official Shark Guardian Dive Center, Sea Gypsy Divers works actively to educate people about shark conservation.
Meet the Sea Gypsy Divers team of dive professionals.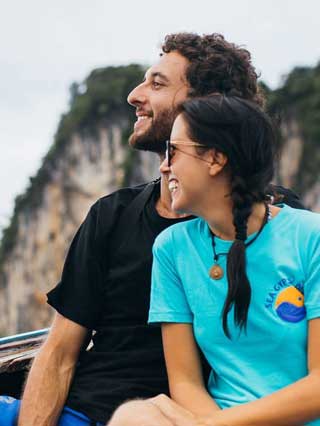 Joel & Meggy
Co-Founders and Instructors