PADI Enriched Air (Nitrox) Course
Boost Your Bottom Time – Extend Your Dive
Tired of having to end your dive early? Using enriched air nitrox is a safe, effective way to increase your nitrogen no-stop limit and extend your dive. 
Enriched air nitrox refers to an air mixture with a higher-than-standard concentration of oxygen. Consequently, the nitrogen concentration is reduced from its normal level. That leaves you with less residual nitrogen built up during your dive day, and significantly extended bottom times as a result. The PADI Enriched Air Nitrox Specialty Course, therefore, is an essential certification course for every serious diver. But that doesn't mean it is very difficult! In fact, you can complete the PADI Enriched Air Nitrox Specialty in just one day, without the necessity to even go diving in order to earn the certification. During this course, you will learn how to analyze a tank's air mixture to determine oxygen concentration. From there, you will be able to determine your adjusted no-stop limit and safe maximum depth. Lastly, you will learn how to avoid any risks associated with an increased oxygen content, such as oxygen toxicity. The Enriched Air Nitrox Certification is extremely practical, particularly during repetitive dive days. It will assure your increased safety, along with increased enjoyment at the same time.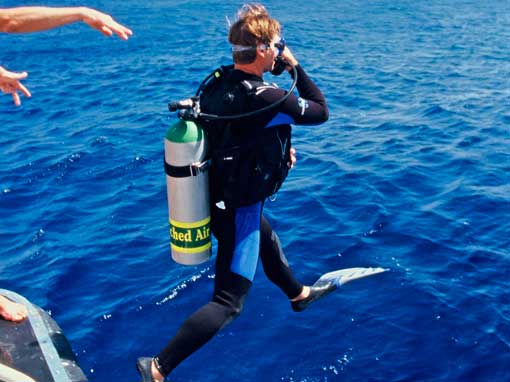 PADI Enriched Air Nitrox Course – Key Points
Duration: 1 day
No. of Dives: — (diving optional)
Student/Instructor Ratio: Max 4:1
Minimum Age: 12 years old
Prerequisite Cert Level: Open Water Diver
Price: 4,900 THB – dry course (add 3,000 THB + national park fee for a 2-dive trip)
Includes: Insurance, all equipment, PADI materials, hotel transfer from Ao Nang area, on-board food service (lunch, fresh fruit, water, electrolytes, soft drinks, coffee, tea)
Sample Schedule – PADI Enriched Air Nitrox Course
Note that times are approximate and exact itinerary will vary based on the day's program.
Option 1 – Dry Course:
8:00am – Hotel pickup and transfer to Sea Gypsy Divers office
8:30am – Nitrox video and theory review
10:30am – Nitrox practice – analyze tank for oxygen content
11:30am – Lunch
12:30pm – Transfer back to hotel
Option 2 – Course + dive trip:
7:15am – Hotel pickup and transfer to big dive boat
8:00am – Boat departure to Koh Phi Phi
8:30am – Nitrox video and theory review
10:30am – Jump for dive 1 (Nitrox dive)
11:45am – Lunch on the boat
12:45pm – Jump for dive 2
2:00pm – Begin return trip to Ao Nang
4:30pm – Arrive to Ao Nang and transfer back to hotel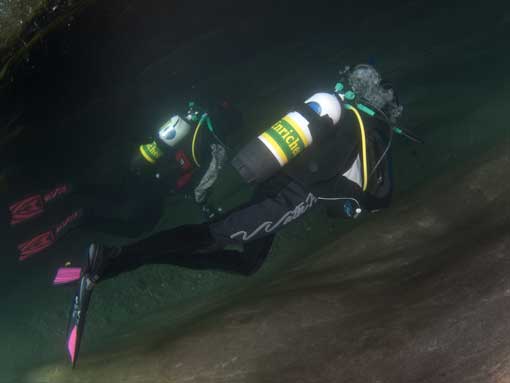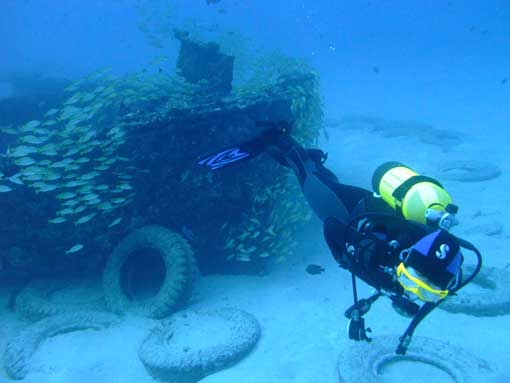 Enriched Air Nitrox Course Booking Inquiry
Enriched Air Nitrox Course Booking Inquiry